OhGaming
Hey guys!,
I'm seeking out a few knowledgeable developers for a project I have in mind. I will not reveal the details of this project until the time comes. If you know someone that has programming knowledge please send them to this thread.
If you're a programmer then the following information is for you.
You'll get in on the launch of something amazing. This project once complete will require continued maintenance and management. This position is a long term position with OhGaming and it's future in the gaming industry.
If you're interested please e-mail OaksVirals at
oaksvirals@gmail.com
and make the subject "Development Project".
Include information regarding your experience with programming and links to any projects you've worked on. Give details on your role with said projects.
I look forward to working with a few of you.
Thanks.
Hey guys! Here's the unboxing video for Loot Crate this month! Winner is announced in the video.
Congratulations to the winner and I hope you enjoy your
Loot Crate box
. Please send me a message on the forums with your shipping address and we'll have it sent to you ASAP.
If anyone else wants to become Member+ and also get a chance to win a Loot Crate along with getting all the other benefits
you can join here.
Thank you guys for being Member+
Mojong is currently offline for anyone wondering why they cannot log into a server.
You can check the status of Mojang here:
http://xpaw.ru/mcstatus/
Thanks.
I hope everyone is enjoying their Easter today! I've taken an additional 10% off donations for a total of 30% savings today only. Use coupon code: easter at check out to add the additional 10% savings.
Thanks everyone!
General
Hopper Duct mod removed from all servers.
Another ban wave for dupers. Bases cleared & players banned. Everyone listen.. if you get pulled over in a car and someone has drugs you all go to jail. It's the same with duped items. We search daily for dupers and if your caught the entire town is banned. I highly suggest getting rid of anything you might think is duped. If your grouped with a duper I would remove yourself from that person.
Servers with piping systems already will not receive the tubes mod.
Wild West
Added MultiPart & Tubes mod.
Re-added Chat Bubbles
Warlords
Added Multipart & Tubes mod.
Pixelmon
Added Multipart & Tubes mod.
HarvestVille
Added Multipart & Tubes mod.
Added Carpenters Blocks
Correct DecoCraft ID conflict
Added Chat Bubbles
Added Damage Indicators
Planet X
Added Anti-Gravity Mod
You guys...
HarvestVille
Added Deco Craft
Added Furnace Mod
Organized Crime
Worked on crash issues. They should be resolved now. It was due to a tesseract issue and has resulted in them being banned. If any more issues occur they'll be worked on immediately.
Also terrain smasher have had to be banned.
Member+ Server in Progress
New mods have been added. Play around and let me know what you think in M+ forums.
Cartel Wars
Swords are still temporarily banned but, will be coming back. Don't worry! This is due to the chemical coatings people have allowing them to kill in spawn. Once the swords are removed all swords will come back.
Wild West
Arena has had some improvements to prevent people shooting from the safe zone.
Added area above barn. Uncraftable & Unfindable items.
Samurai
Daily /vote system has been established and new vote banner.
...
Hey guys!
All member+ please go check out the member+ forums for details on the new server. It's in very early stages and you'll be able to help mold this server. Information on the general idea is there.
Use the M+ forums to reply with information and suggestions.
If anyone would like to join us
click here to become Member+.
Thanks!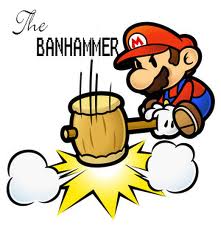 Everyone deserves a second chance and I'd like to extend this opportunity to anyone that's currently banned to get unbanned.

If you have a friend or you yourself are banned the unban donation (located under misc) is now 50% off! This is on top of the already 20% sale. Save a total of 70% on the unban donation.

Use coupon code: reborn at checkout to add the additional 50% off this donation.
If you donated on Samurai please leave a post below letting me know. Only include IGM if it was donated for in the last 30 days.
Format
Please only include the 2 options. Anything else will be ignored. Unrelated posts will be removed.
Thanks
I'm still working on Samurai but, it's to a point where Member+ can go ahead and log in to get early access.
Become Member+
Once I'm finished I'll open the server up to everyone. I've been awake entirely to long so, be patient with me
You should be able to update your modpack and log right in if your Member+. If you just join M+ now I'll keep an eye out for you and add you when I see you join.
Thanks.
Update: Server now public