If you have ever wanted to build a city of your own from the comfort of you gaming chair, office chair, bed, or lap our developer friends has made it possible. With games like SimCity and Banished gamers are able to take control of their own city and watch it grow and perhaps die.
Below is a list, in no particular order, of city simulation games that allow the gamer to create their own amazing city.
 Sim City
Probably one of the most recognized titles in the gaming world. Sim City is a city simulation game where the player can create their own city from the ground up. Officially the player is tasked with founding and developing a city while maintaining the happiness of the citizens and keeping a stable budget. Sounds easy, right? Well give it a shot.
Anno 2070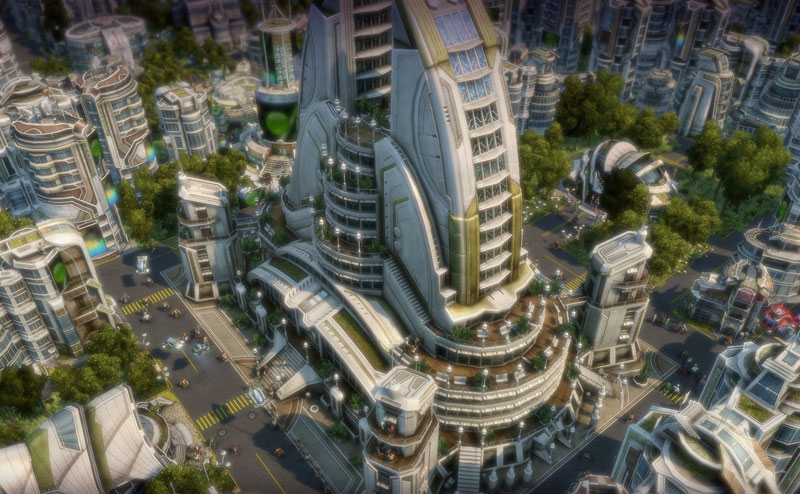 A different spin on city simulation games Anno 2070 is based in a future where the polar ice caps have melted and rising sea levels has covered most of the land. The player must design efficient cities using one of two factions. What makes this game different to SimCity is the deeper narrative. The global warming narrative provides the player with a more intense gameplay and creates a stronger bond with their city.
Banished
Do you ever wonder what happens to people when they are banished from civilization? Well maybe you don't. Either way Banished is the city simulation game that will answer the question. The player guides citizens of a remote community of outcasts to grow and maintain a settlement through a command economy. The people are the players greatest resource in the game as they are born, grow, work, have children of their own and eventually die.
City XL 2012
Very much like SimCity City XL 2012 allows the player to lay roads, zone residential, commercial and industrial areas. Unlike SimCity this games allows options for residential zone. The play can zone for the type of residents such as skilled or unskilled worker.
CityVille
This option is a shout-out to facebook gamers. You know the people who like to sent game request to all of their friends. CityVille provides even them with the opportunity to create their own city. Nothing more to say about this title.
Tropico 5
Tropico 5 provides the player with the unique experience of building a city in the style of the Banana Republic. It follows a dictator of an island who must keep his people happy while also dealing with a U.S. plot that saw him thrown from power in his nation. The player will align themselves with different factions, which provide different bonuses.
Each of the above city simulation games gives the player a unique experience at building their own city. The city can look or be anything they can imagine which is the greatest power of games. What we can imagine can become possible through the power of games. Play around and see how great you can make your city and know that there are infinite possiblities.
Good luck and happy building.